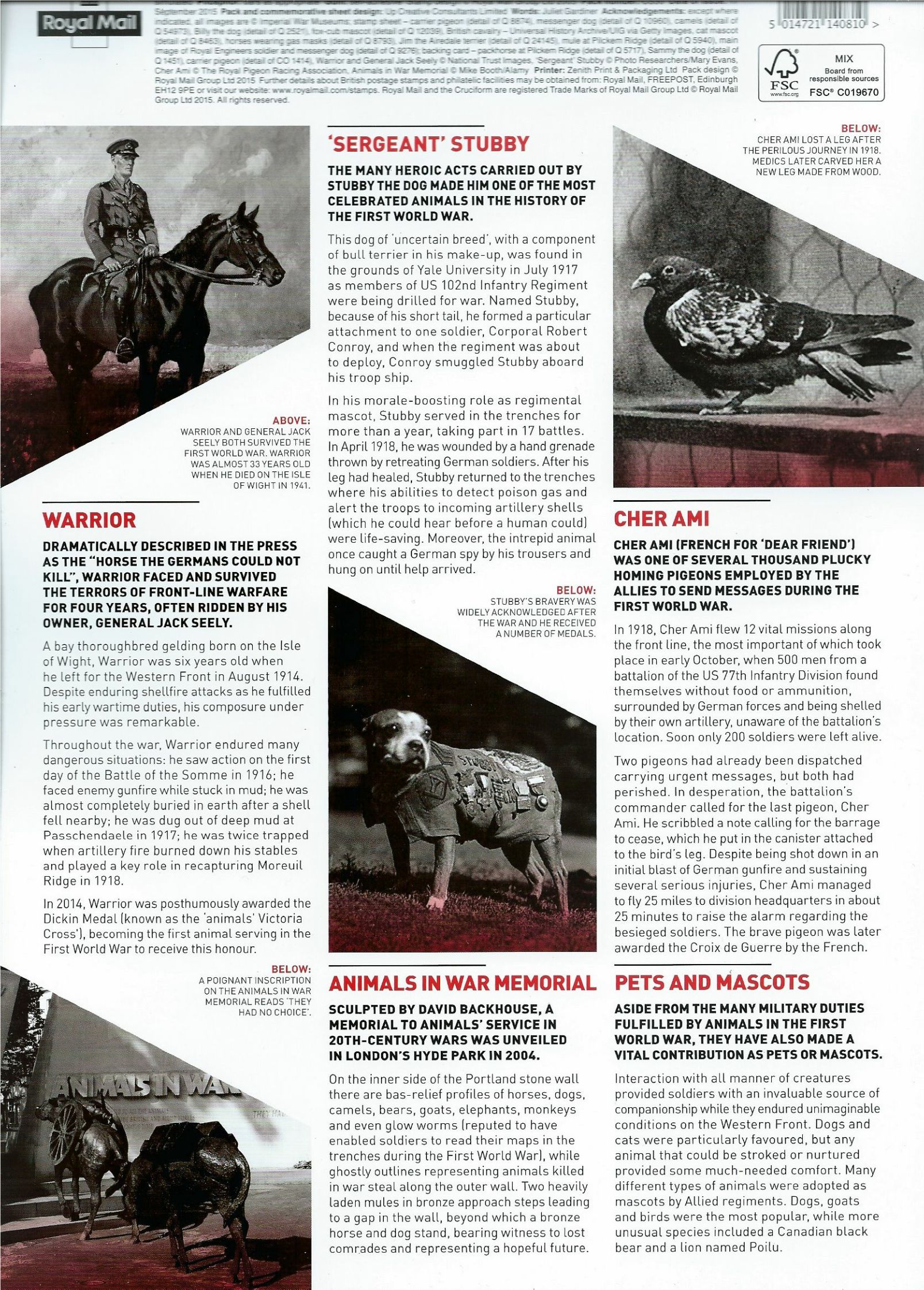 Below is the PDSA Dicken Medal, (the charity's founder was Maria Dicken), presented posthumously in September 2014 to the war horse "WARRIOR", the first honorary medal ever presented in the veterinary charity's 97 year history. In recognition of the gallantry showed by all the animals that served on the frontline during WW1, and received by Brough Scott, grandson of Warrior's owner and rider General Jack Seely. (After arriving on the western front on 11 August 1914 with Seely, Warrior stayed there throughout the war, surviving machine-gun attacks and falling shells at the battle of the Somme. He was dug out of the mud of Passchendaele and was twice trapped under the burning beams of his stables, surviving many charges at the enemy and proving an inspiration to the soldiers he was fighting alongside.)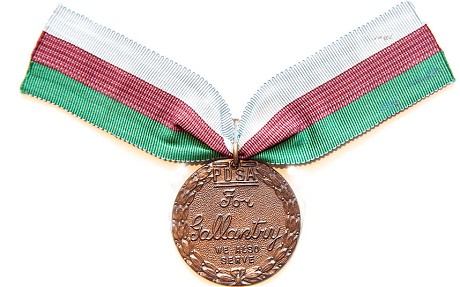 "FOR GALLANTRY. WE ALSO SERVE"
PDSA director general, Jan McLoughlin, said: "Warrior's gallantry and devotion to duty throughout WW1 reflects the bravery and sacrifice shown by the millions of horses, dogs, pigeons and other animals engaged in the Great War. That is why he is a worthy recipient of this very special honorary PDSA Dickin medal - the first and only of its kind".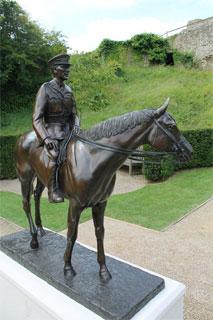 Statue of General Jack Seely, astride Warrior, unveiled on 9 July 2014 by Brough Scott (sculptor, Philip Blacker) Loaned to English Heritage for the duration of WW1 Centenary, to accompany Carisbrooke Castle Museum's exhibition - "Men and Horses Go to War".