These were made by the Dazzle Section at the Royal Academy of Arts, at Burlington House in London. Scale models were painted and used to test dazzle designs. They were placed on a rotating turntable and viewed through a periscope. This allowed Wilkinsonís team to see how dazzle distorted a shipís form as if it were travelling in different directions. Wilkinson believed that using strong contrasts, with light and dark greys, blues and greens, was most effective.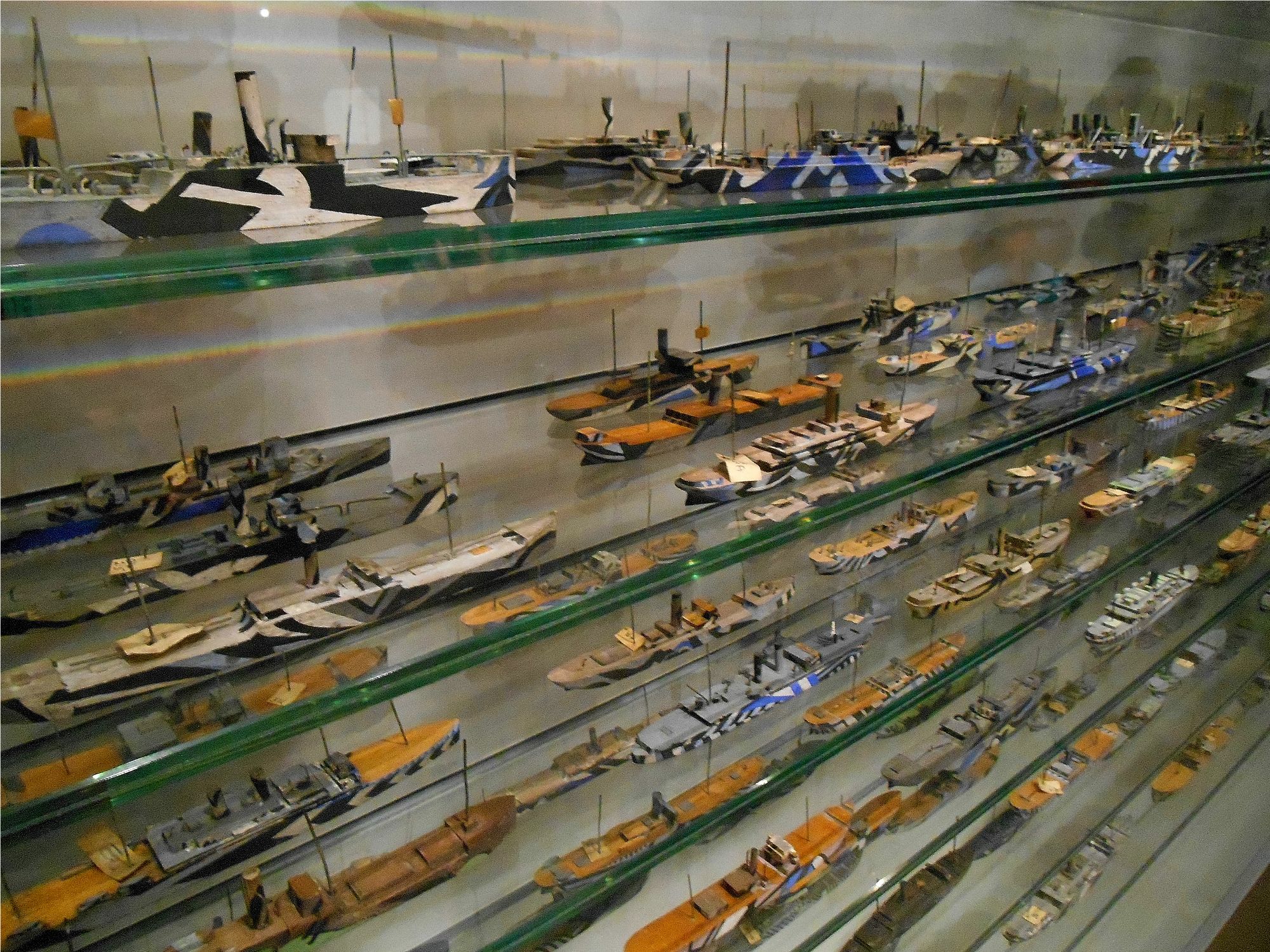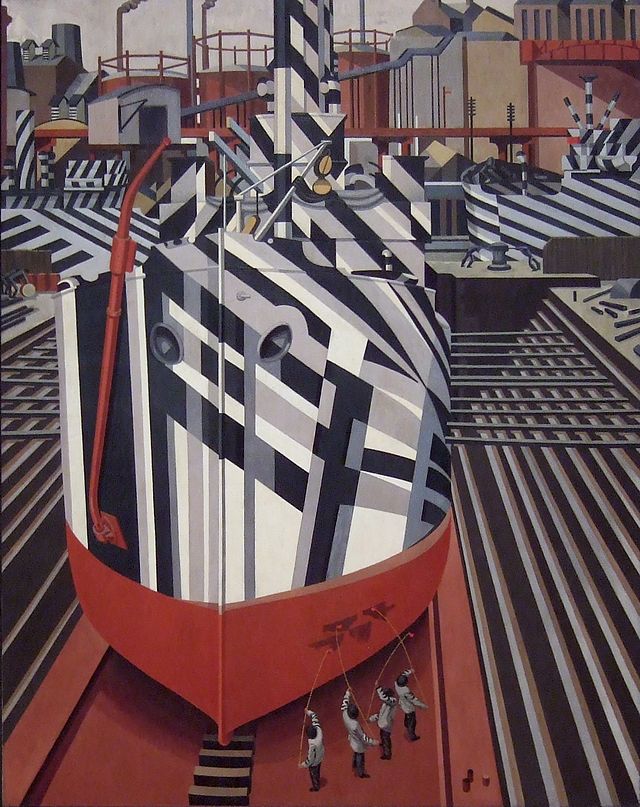 Dazzle ships in dry dock, Liverpool 1919, painting by Norman Wilkinson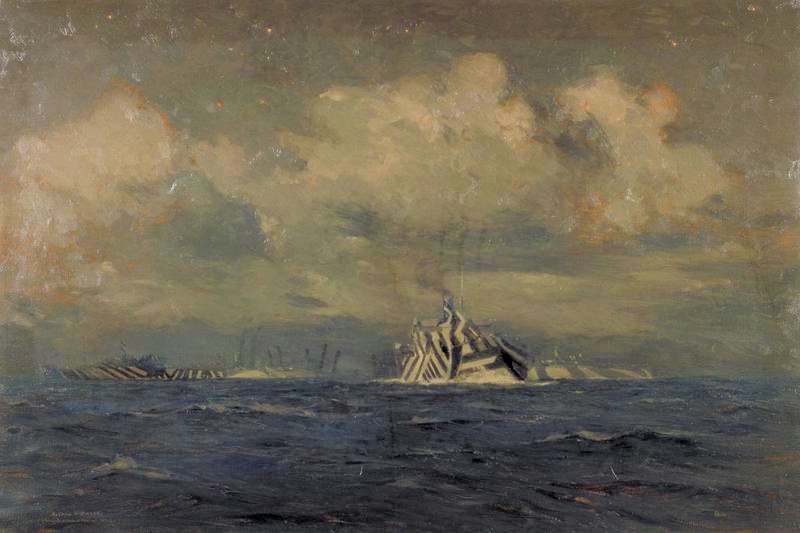 Moonlight, painting by Norman Wilkinson
Wilkinson appointed dock officers at ports around Britain. They supervised the painting of ships from the finished designs. One dock officer was the artist Edward Wadsworth. He was a founder of Vorticism - a British art movement that grew out of Cubism.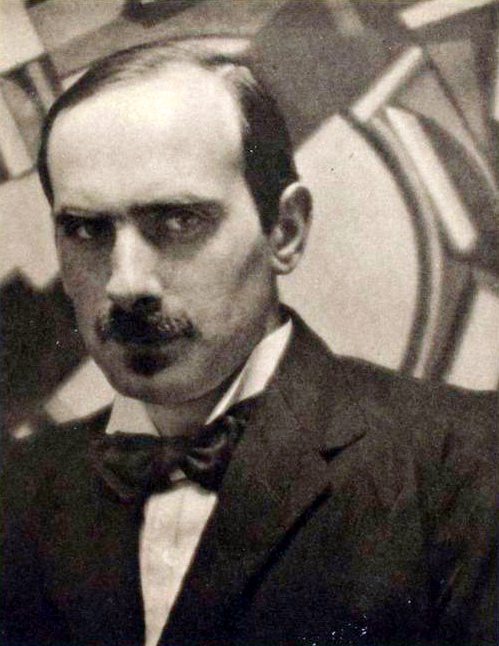 Edward Wadsworth
The Admiralty experimented with various camouflage ideas during WW1. They had considered similar proposals by US artist Abbot H Thayer and the Scottish zoologist John Graham Kerr. However, it was Wilkinsonís scheme that won them over. After the war the Royal Commission on Awards to Inventors awarded him £2000 and recognised him as the creator of dazzle.
VARIOUS DAZZLE SHIPS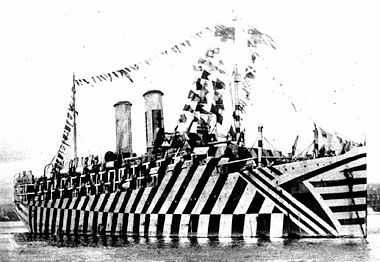 SS OSTERLEY (above)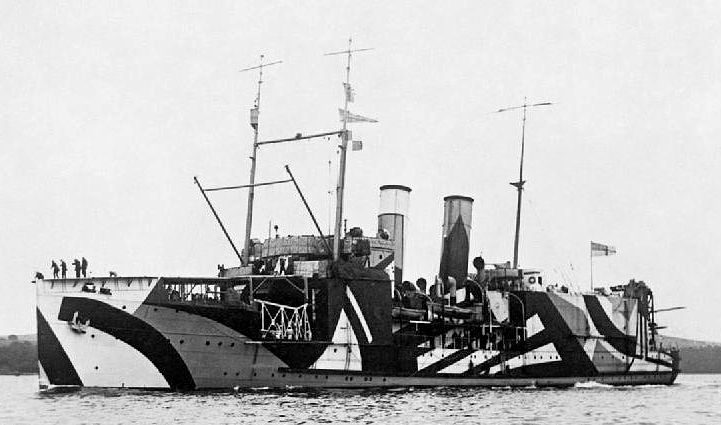 HMS PEGASUS (above)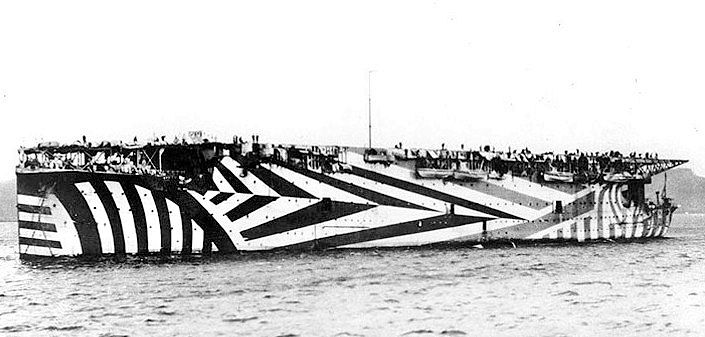 HMS ARGUS in 1917 (above and below)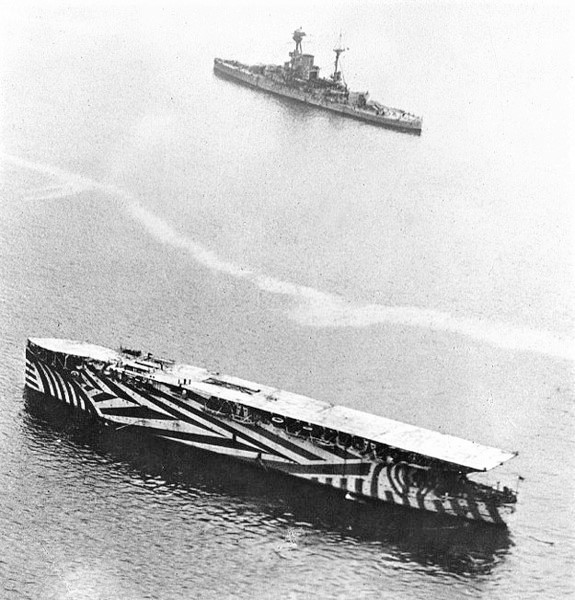 †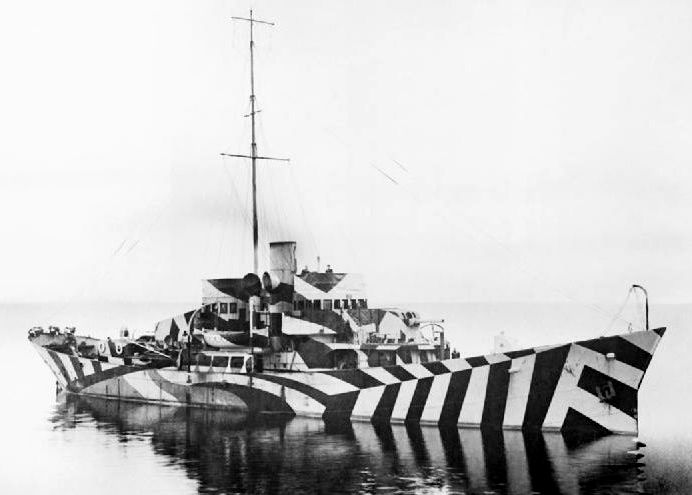 HMS KILLBRIDE (above)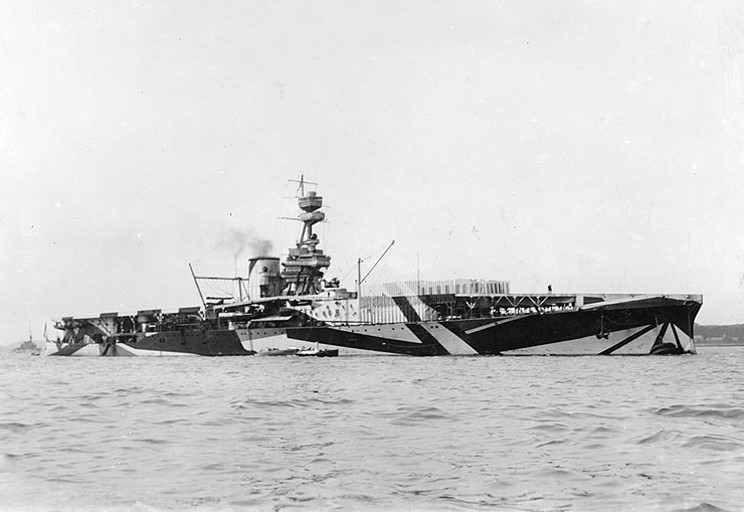 HMS FURIOUS (above)





USS WEST HOSOKIE 1918 (above)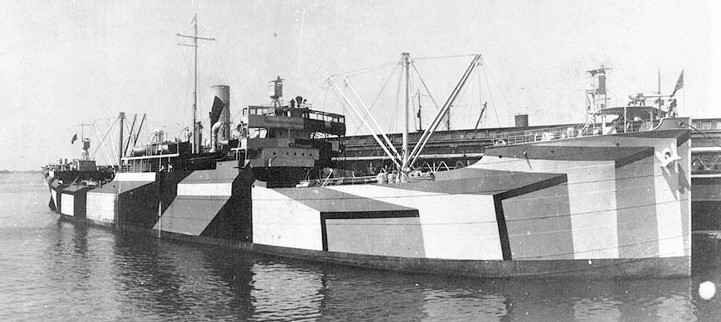 USS WEST SHORE 1918 (above)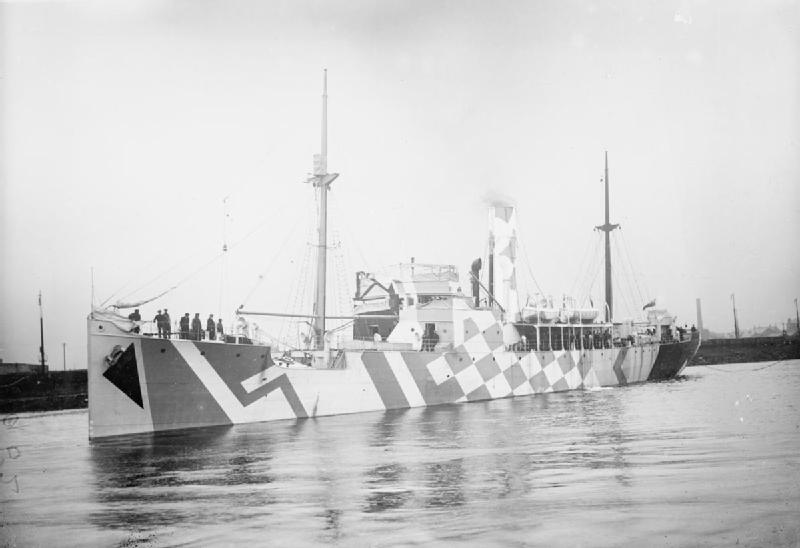 HMS POLYANTHUS (above)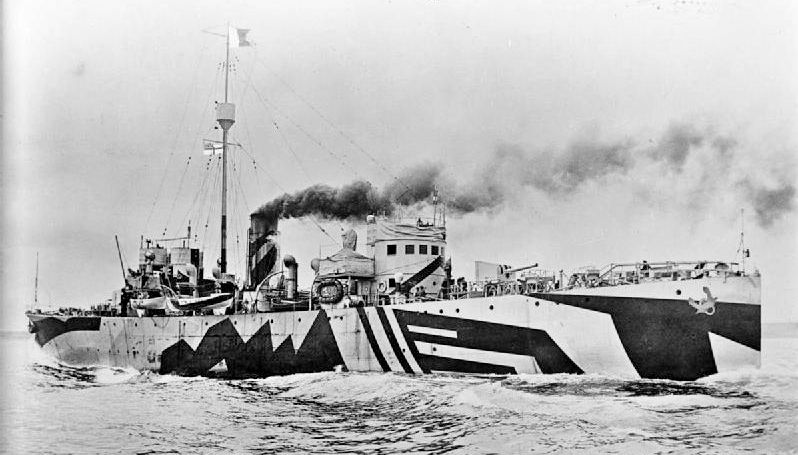 HMS ROCKSAND (above)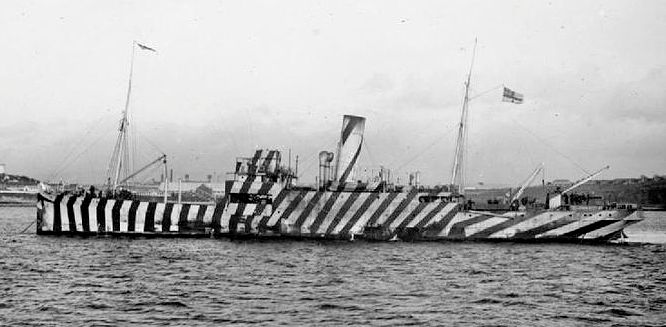 HMS UNDERWING (above)

RSS OLYMPIC (above)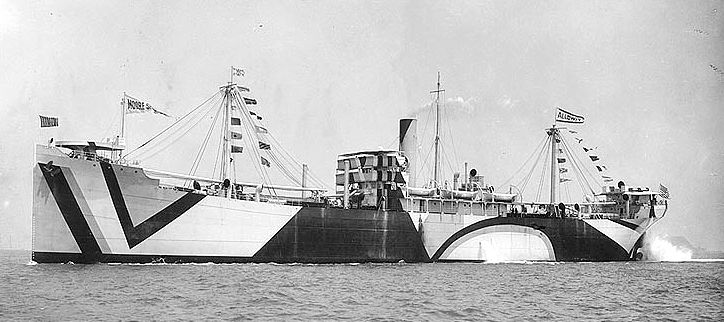 SS ALLOWAY (above)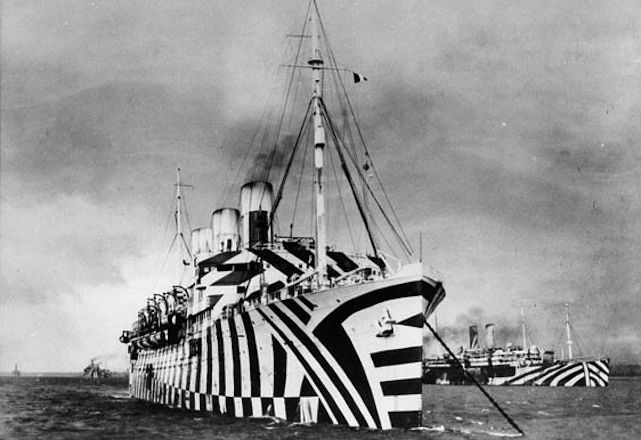 SS EMPRESS OF RUSSIA (above)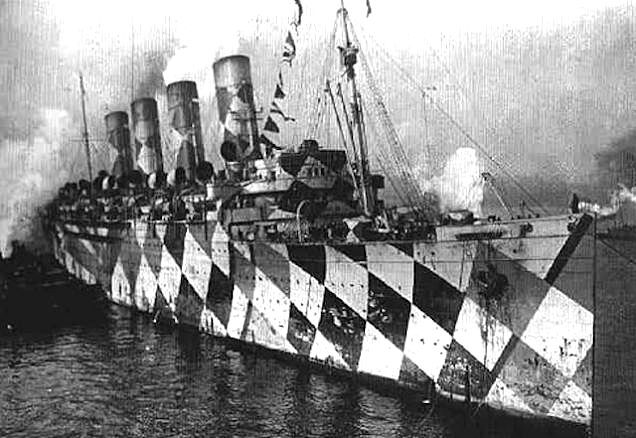 SS MAURETANIA (above)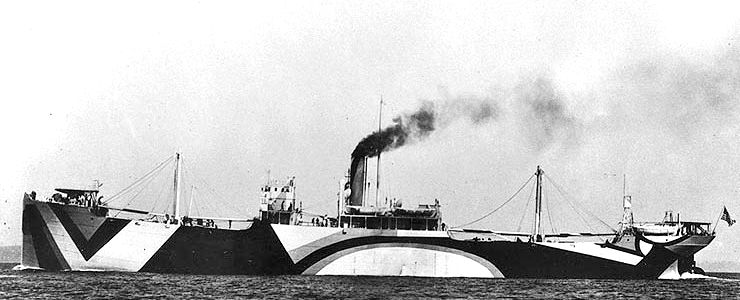 SS WEST APAUM (above)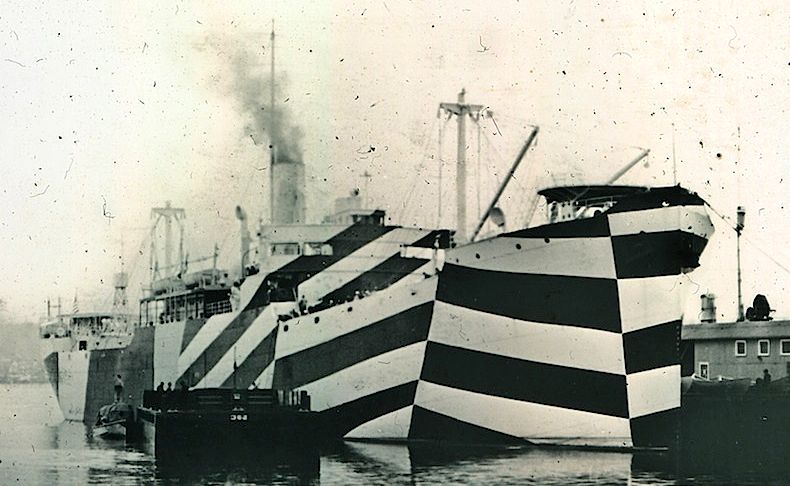 SS WEST MAHOMET (above)

USS K-5 SUBMARINE (above)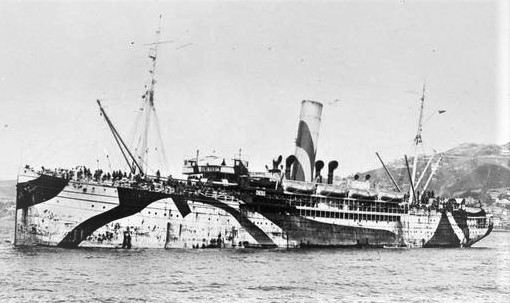 TRANSPORT SHIP SS ULIMAROA (above)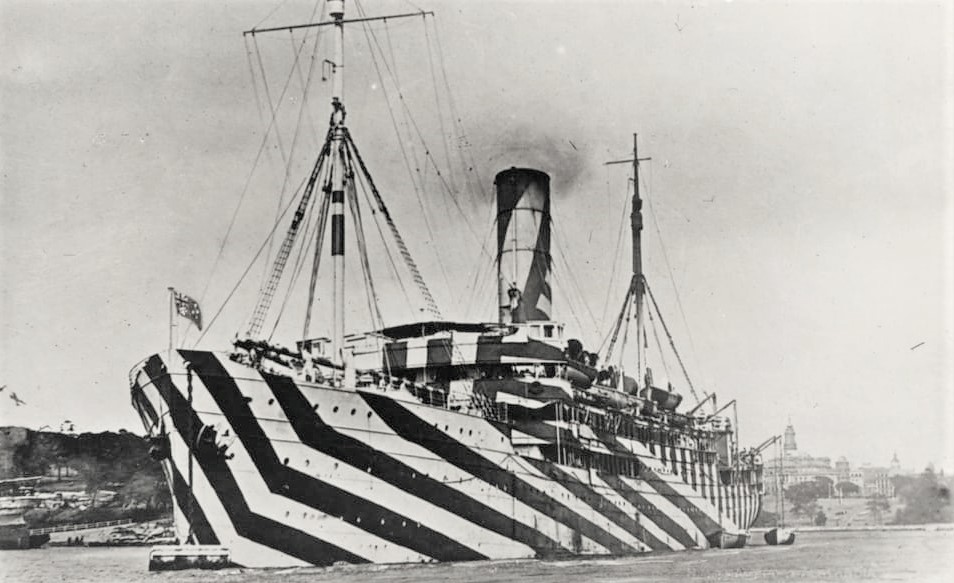 PASSENGER SHIP ZEALANDIA (above)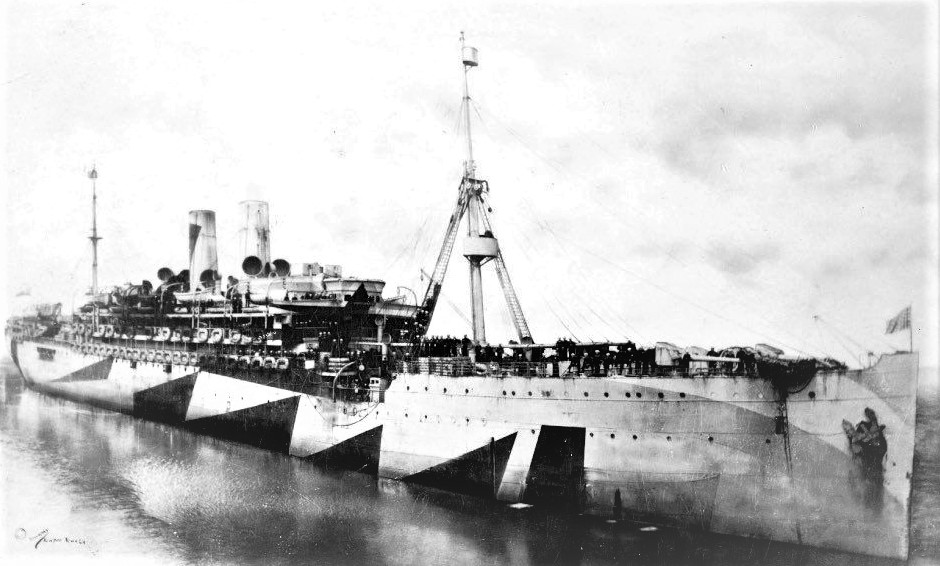 FIRST AERO SQUADRON (above)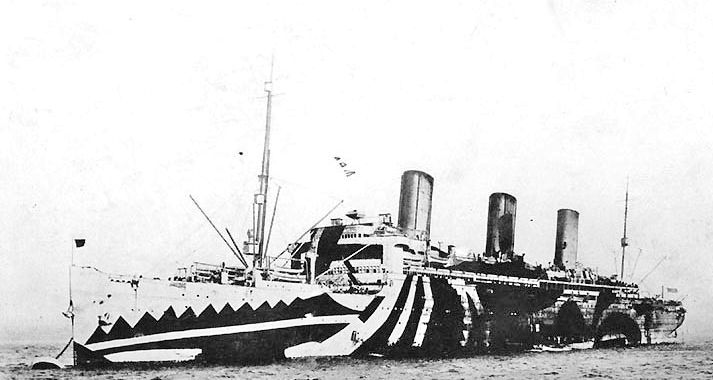 USS LEVIATHAN (above) and (below) - pair of Trench Art shellcases,
engraved with "USS LEVIATHAN 1919"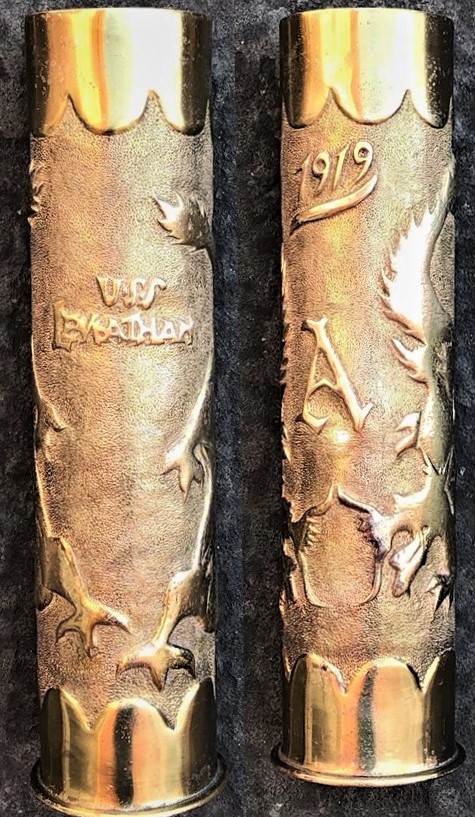 †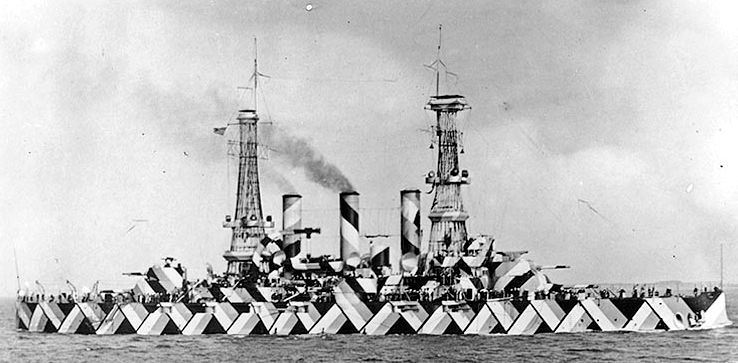 USS NEBRASKA (above)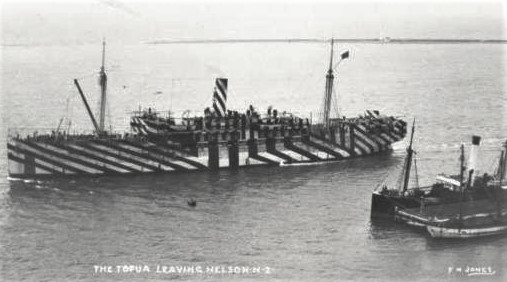 THE TOFUA (above)
†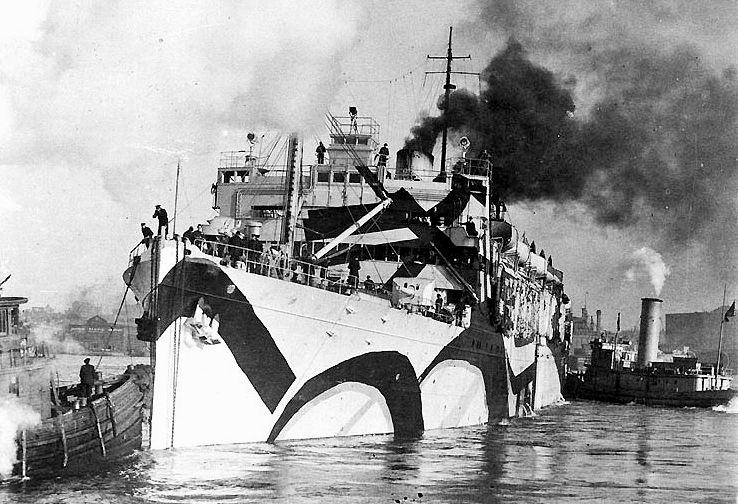 USS ORIZABA (above)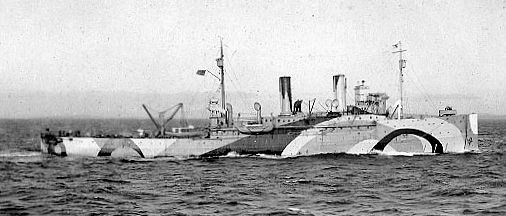 USS SHAWMUT (above)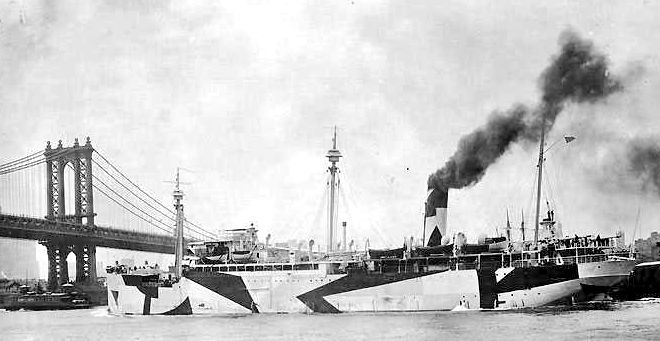 USS WILHELMINA (above)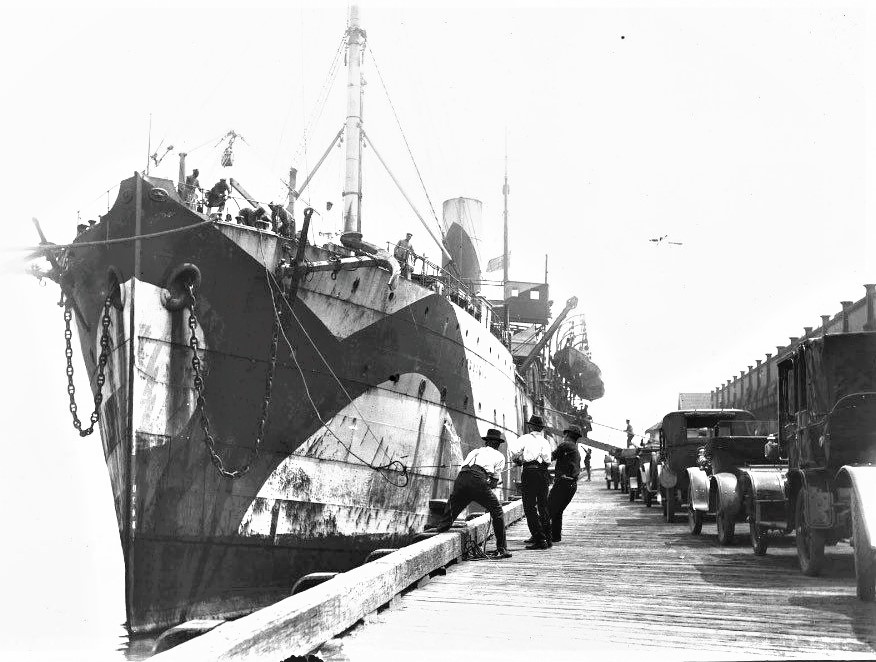 TROOP CARRIER SARDINIA (above)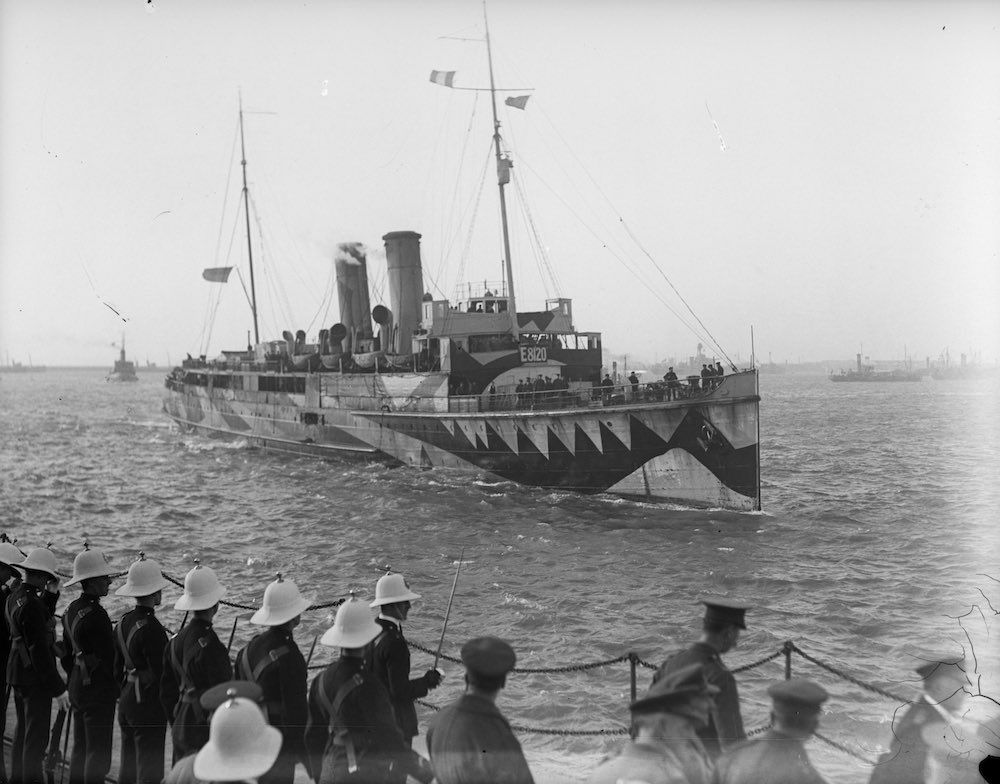 THE JAN BEYDELL 1919 (above)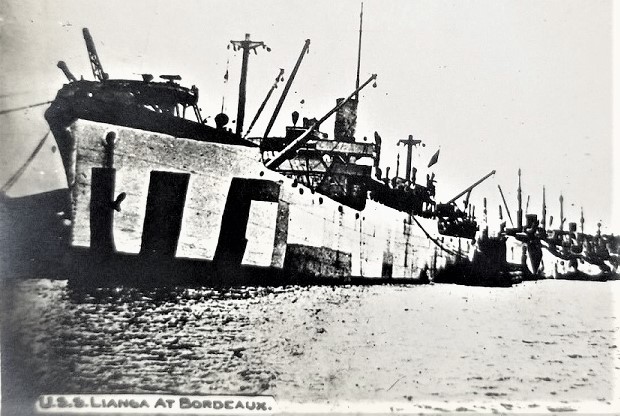 USS LIANGA (above)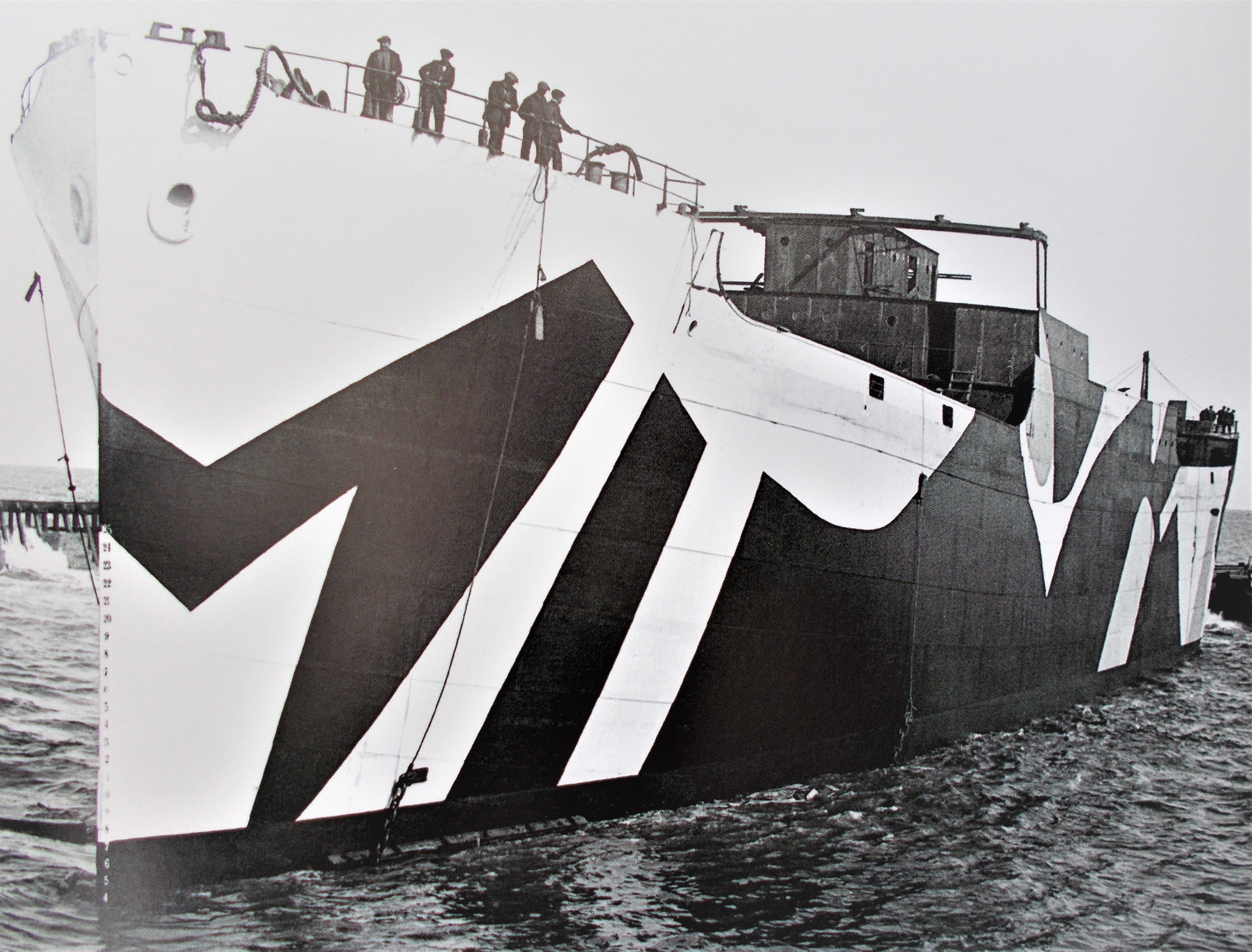 Merchant ships (above and below)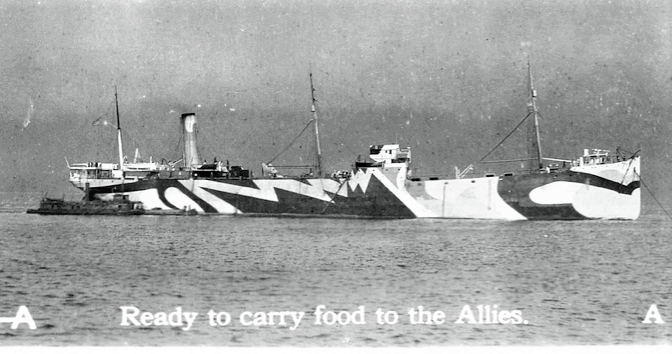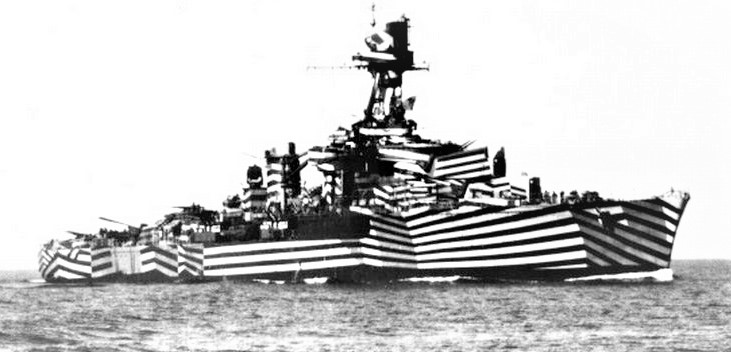 THE CULTURE NOVA (above)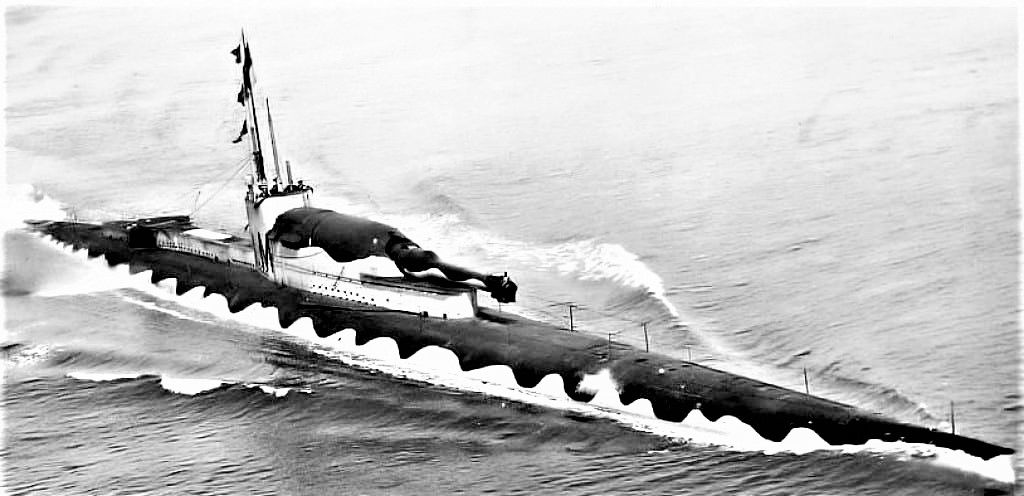 M CLASS SUBMARINE (1917/1918) (above)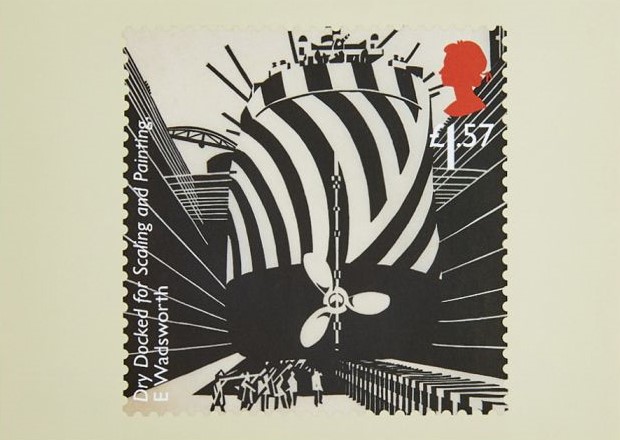 2018 UK Royal Mail Stamp featuring a Dry Dock with Dazzle Ship by E Wadsworth

†